COLOR COORDINATIONS // State Bird Provisions
Commissioned by State Bird Provisions to create a colorful wall work incorporating their signature pegboard. Speckled with custom hand-painted wood cutouts, the shapes and colors abstractly referenced ingredients, kitchen tools and service ware used in the restaurant. Found at the back of the narrow dining room until 2017, when it was de-installed as apart of their revamp and replaced by a fresh paint sheet installation.
Wylie Price developed a lighting and modular seating strategy for the existing restaurant, building on the conceptual framework of the original design as a midcentury workshop.
Woodwork: Kelly Best
Metalwork + Lights: Wylie Price
Photo by Sean Jerd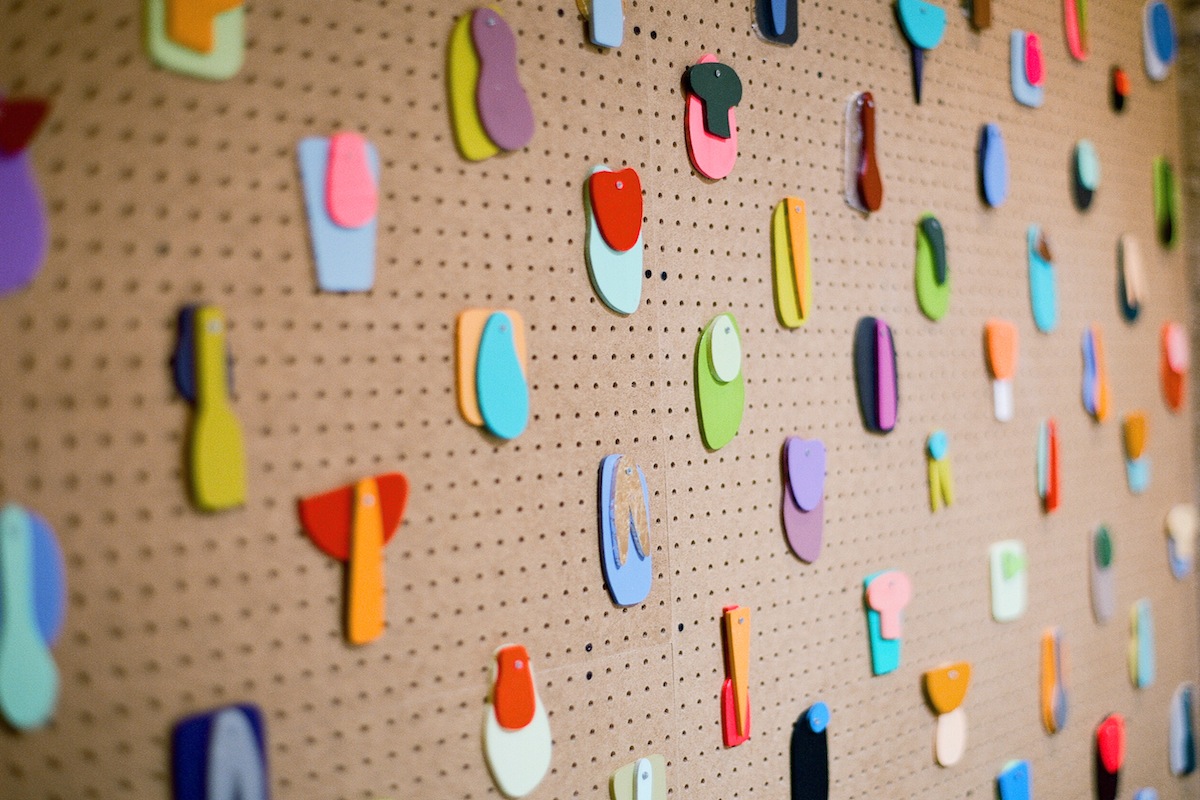 Photo by Clay McLachlan, 2014