EVERYDAY A COLOR // Vermont Studio Center
I had never been to Vermont before.
It was mid-November, and outside the snow was falling. It blanketed the ground in bright white that seemed to perfectly match the freshly painted walls of my studio, a studio that would be mine for only thirty days. Thirty precious days. And this was the first.
The Vermont Studio Center does this all year long, batches of 50 artists, writers, and musicians, descending for one month at a time. In between, there's barely enough time to wipe the walls of each studio clean.
I looked at the wall. Beneath the primer, I knew, were the colors of the artist before me. And beneath that, another cake of white, followed by another artist's colors. And then white, and color, and white, and color, and on and on.
If I could reveal all those colors, I thought, I would know this place. I would know the people that created before me. It would be like studying the rings of tree.
Dinnertime. On my way to the dining hall, I noticed a single blade of bright green grass poking out of the snow. That will be today's color, I thought. Green grass.
The director of the program welcomed us with a guided meditation, which surprised me. I was here for art, not well-being. I was still learning that those things are one in the same, at least for me. Maybe, if you're reading this, for you too.
In the days that followed, I made a practice of surveying the landscape around my studio on foot. I tried to bring that spirit of awareness, that attention to the world, that meditation embodies. Every day, I chose one color– one color I'd found out in the real world that for some reason struck a chord within me: silver for melting icicles, deep red for a barn, pale yellow for a sun-bleached window awning.
Color is more complicated than most people think. It is full of information that speaks directly to us. Every object's color has countless variations – color changes with the light, with age, with our mood. By reducing something to a single color, you distill it to a very specific essence and edit out the rest. That essence, which you discovered, doesn't just capture something special about the thing. It captures something special about you and how you experience the world.
Click on each image to see the name of that day's color.
Day 1 / LUCKY
Day 2 // YELLOW
Day 3 // WINTERMINT
DAY 4 // TEARDROP
Day 5 // PUMPKIN
Day 6 // INDIGO
Day 7 // GOLDFISH
Day 8 // HOT PINK
Day 9 // KHAKI
Day 10 // ICICLE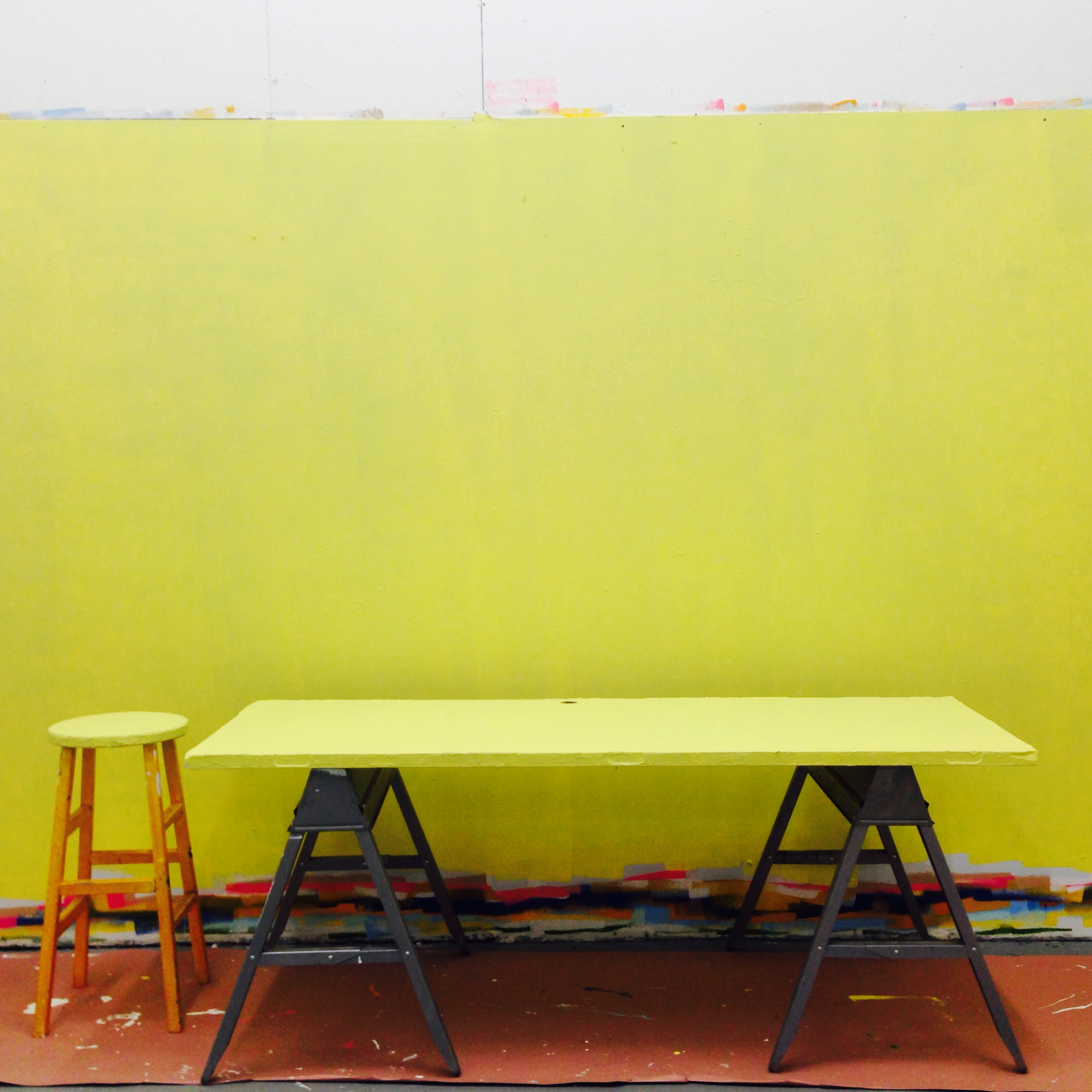 Day 11 // LEMON TWIST
Day 12 // STEEL
Day 13 // LAVENDER SKIES
Day 14 // SHOOTING STAR
Day 15 // RED MILL
Day 16 // LUMBER
Day 17 // ROSEHIP
Day 18 // PURPLE RAIN
Day 19 // NEW LEAF
Day 20 // FROSTED
Day 21 // DENIM
Day 23 // GRANNY SMITH
Day 27 // NEW BEGINNINGS
FINALE // the stripe reveal